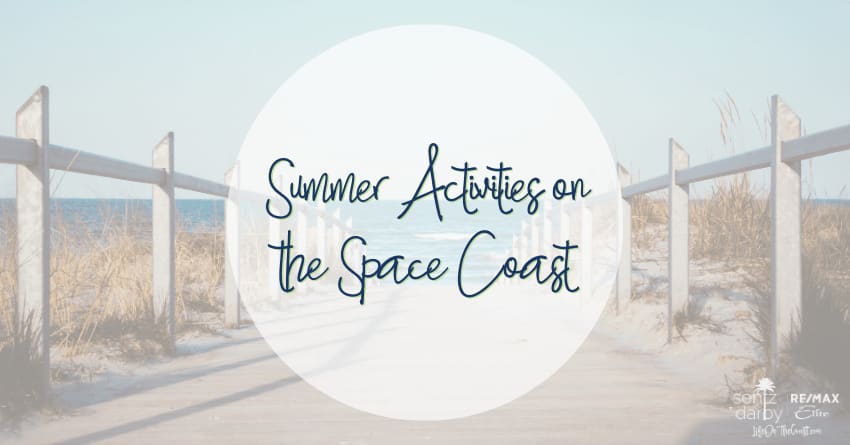 Brevard County, Florida is a popular destination for outdoor enthusiasts. With miles of beautiful beaches, diverse wildlife, and stunning natural landscapes, there are plenty of opportunities for visitors to experience the great outdoors. In this blog post, we'll highlight some of the top outdoor activities in Brevard County, FL.
Surfing and Beach Activities
Brevard County is known for its world-class surfing beaches, including Sebastian Inlet, Cocoa Beach, and Satellite Beach. Visitors can also enjoy a variety of beach activities, such as swimming, sunbathing, and beach volleyball. Many of the beaches offer amenities such as restrooms, showers, and picnic areas.
Kayaking and Canoeing
Brevard County has numerous waterways that are perfect for kayaking and canoeing, including the Indian River Lagoon, the Banana River, and the St. Johns River. These waterways offer a variety of experiences, from peaceful paddles through mangrove tunnels to scenic routes with views of dolphins and manatees.
Fishing
Brevard County is a popular destination for anglers, with its abundance of fresh and saltwater fishing opportunities. Visitors can try their luck at catching snook, redfish, tarpon, and other species in the Indian River Lagoon or head out to the Atlantic Ocean for deep-sea fishing.
Hiking and Wildlife Viewing
Brevard County is home to several wildlife preserves and parks, including the Merritt Island National Wildlife Refuge and the Enchanted Forest Sanctuary. These areas offer miles of hiking trails, bird-watching opportunities, and chances to see manatees, alligators, and other wildlife in their natural habitats.
Biking and Cycling
Brevard County offers miles of scenic bike paths and cycling routes, including the Space Coast Trail, a 36-mile trail that runs from Titusville to Viera. Visitors can also explore the beautiful landscapes of the Merritt Island Wildlife Refuge or the scenic coastal roads of A1A.
Golfing
Brevard County has some of the best golf courses in Florida, with beautiful courses designed by world-renowned golfers. Visitors can tee off at courses such as Duran Golf Club, Baytree National Golf Links, and Viera East Golf Club.
Brevard County, FL offers a wide range of outdoor activities for visitors to enjoy. Whether you're looking for a day at the beach, a peaceful kayak trip, or a challenging round of golf, Brevard County has something for everyone. Plan your next outdoor adventure in Brevard County today!